Farm attacks and invasions seem to be on the increase in 2016. This comes after a brutal farm attack that took place this week when an elderly couple in Zululand were savagely murdered in their homes. Farm attacks have been plaguing the farming community in South Africa for decades, but since the turn of the new millennium, violence has become a common occurrence.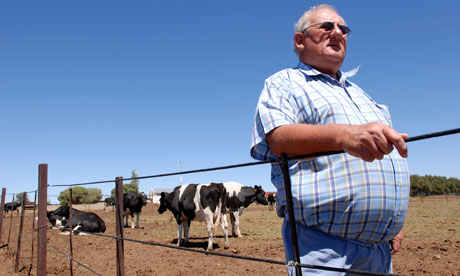 Farm attacks and invasions are considered burglaries on farms and holdings that result in displays of violence that cause injury or death. Invasions where there is no evidence of injury or death have also been termed farm attacks of late, however cases where violence is not used is becoming increasingly rare. Although the South African Police Service is doing their best to stem the crime in isolated farming areas, they are too stretched to be able to make a significant change in these communities.
What is to be done 
There are a couple of things that the individual living on the farm can do to prevent farm attacks. By far the most important factor that contributes toward a safe farming area is a community watch. Community watch in and around a number of farming communities have helped contribute to a crime free environment. Suspicious activity or active crimes are reported to a community watch patrol team which makes its way to the scene to help in any way possible. The team will also alert SAPS when they believe a crime is taking place.
It is also important that farmers, or those living in farming communities, make sure that they have the right security devices in place to protect themselves. This includes security bars on windows, slam lock security gates, security gates in passages, and importantly a walk-in safe room. Outdoor security devices include motion sensors, alarms, security lights and boundary security.
At ElectroMesh we recommend that farmers and those living in farming areas secure their boundaries from farm attacks with an electrified barrier fence. The ElectroMesh electrified barrier fence is a 4mm thick steel mesh fence lined with a high or low-voltage electric charge. The ElectroMesh fence is the ultimate deterrent for opportunist criminals, and can significantly restrict the movement of criminals wishing to make a farm attack. Contact us today for more information.